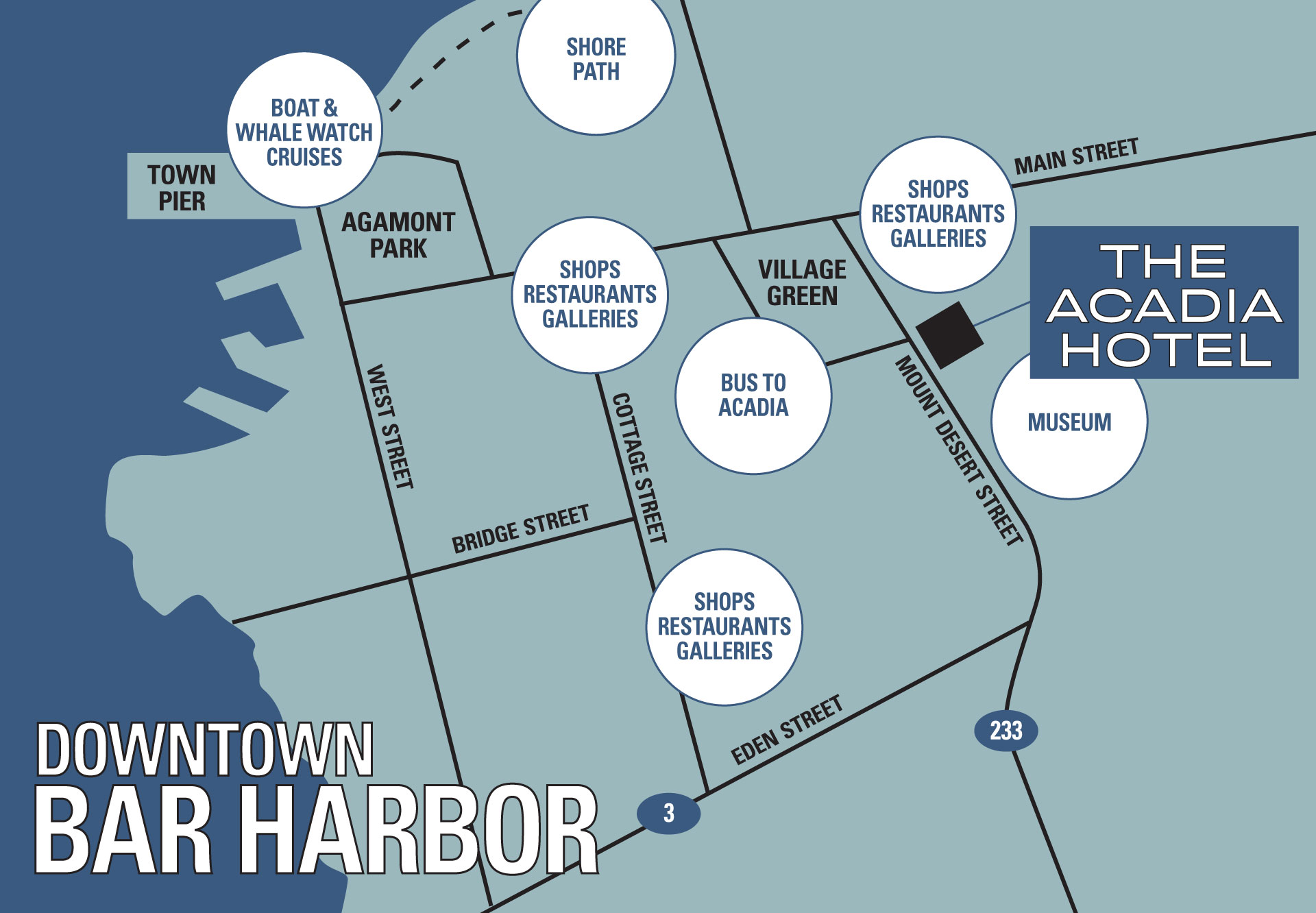 Acadia Hotel
20 Mount Desert Street
Bar Harbor, Maine 04609

207 288 5721
888 876 2463

acadiahotel@gmail.com
To get door-to-door driving directions, enter your address or zip code.
Located in the Heart of Downtown Bar Harbor

Acadia Hotel is in downtown Bar Harbor, on Mount Desert Island, Maine. It can be a scenic drive along the coast, whether you arrive from points south or are approaching from Canada. In a hurry to get here? It is an easy drive using Maine's excellent highways.

With our prime location, you can follow your chosen route to Bar Harbor, park your car, and never drive again until it is time to leave. But there are other ways to get here, too. Several bus companies offer service to Bangor, and shuttles are available to Bar Harbor. Bangor International Airport is just over an hour away, and there are US Airways flights to the local Bar Harbor Airport.

However you get here, Acadia Hotel is ready to welcome you.
---
Approximate Driving Distances
Bangor 50 miles • Portland 175 miles • Boston 290 miles
Providence 350 miles • New York City 512 miles • Montreal 575 miles